PITCHING GUIDELINES
Our pitch widths range between 8m and 9m, for this reason the maximum width of tents on our standard electric hook up pitches is 6m. Please let us know if you require larger than this and we will try and accommodate you.
Generally vehicles can be parked on pitches but occasionally due to fire regulations or weather conditions we may ask that they are parked in our Carpark. (Parking of vehicles on site is at the management's discretion)
For your own safety you must follow the pitching instructions as set out in the diagrams below. The indicated distances (in metres) represent the minimum separation between adjacent units. The 2 metre space from pitch line must be kept clear and unobstructed.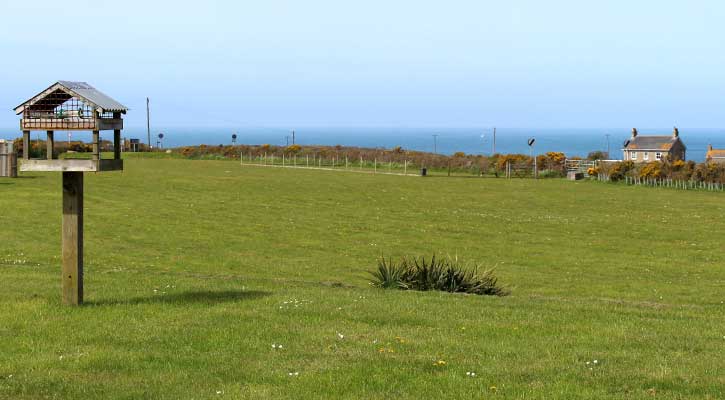 Camper van / Motorhome
Caravan
Large tent
If you have any difficulties adhearing to the minimum distances you must consult a site warden before setting up. In the interest of safety and compliance with the above separations, Lands End Camping and Glamping Ltd reserves the right to move any party to an alternative pitch. In the unlikelihood that a party cannot be safely accommodated we reserve the right to cancel the booking.
Thank you for your cooperation